Here's a record of some of the interesting things we've done and the interesting people with whom we've done them.
Sat 30th April, 2022 – Morales Project 1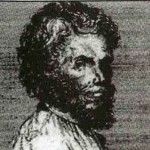 Magnificat primi toni and movements from Missa Mille regretz & Missa Desilde al cavallero
Little St Mary's, Cambridge
Conductors: Robert Hollingworth & Eamonn Dougan
July 2021: Josquin Desprez: 'Master of the Notes'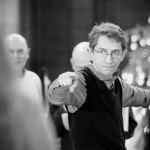 Part of Cambridge Summer Music Festival 2021
Music written by, in honour of, and once thought by Josquin Desprez.
Conductor Robert Hollingworth
Sept 2019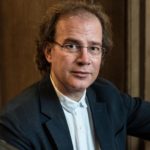 : Palestrina: Music from the Song of Songs
Missa Sicut lilium, and motets from the Song of Songs
Conductor David Skinner
May 2019: Esquivel's Secret Garden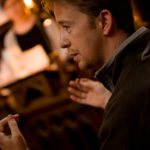 Juan Esquivel's Missa Hortus conclusus, and music for Vespers and Compline
Conductor Eamonn Dougan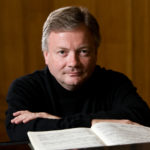 Sept 2018: O quam gloriosum
Missa O quam gloriosum, and motets for the Saints by Tomás Luis de Victoria
Conductor David Hill
Apr 2018: Pentecost in Rome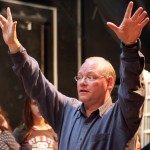 Palestrina's Missa Dum complerentur, and motets for Pentecost by Palestrina and Victoria.
Conductor Jeremy Summerly
Nov 2017: Missa Pange lingua & Marian motets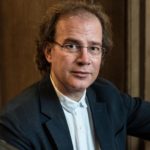 Josquin's Mass based on the hymn for Corpus Christi, and some of his most famous motets
Conductor David Skinner
Apr 2017: 'Music from Salamanca':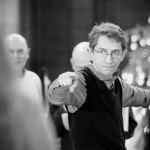 Missa Assumpsit Jesus and motets
Vivanco's five-voice mass for the Feast of the Transfiguration and a selection motets.
Conductor Robert Hollingworth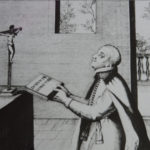 Sept 2016: Vivanco 'Missa pro defunctis' & Music for Passiontide
The Requiem Mass for four voices and music for Holy Week.
Conductor Bruno Turner
Apr 2016: 'Sancta et immaculata'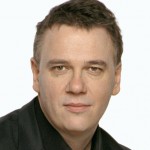 Music for Mary from Renaissance Seville, featuring Guerrero's Missa Sancta et immaculata and motets by Guerrero and Lobo.
Conductor Andrew Carwood
Sept 2015: 'Treasures of Venice'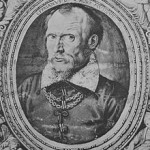 Cipriano de Rore's Missa Praeter rerum seriem and motets by Willaert, Josquin and Andrea and Giovanni Gabrieli.
Conductor Robert Hollingworth.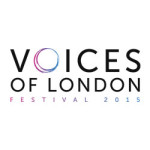 June 2015: Victoria: Missa O quam gloriosum & motets
A performance at St James's, Sussex Gardens, Paddington as part of the Voices of London Festival – a joint concert with the Joyful Company of Singers.
De Profundis was conducted by David Allinson.
April 2015: 'Missa Cantantibus organis'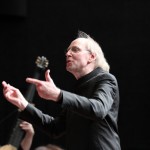 Polychoral music from Renaissance Rome by Palestrina, Soriano, Anerio and others.
Conductor Andrew Parrott
Sept 2014: 'Ave maris stella'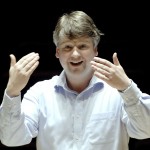 Franco-Flemish motets dedicated to the Blessed Virgin. Music by Josquin, Gombert, Willaert, Clemens, Ockeghem and Brumel
Conductor Edward Wickham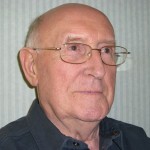 May 2014: 'Weeping in sharps and flats'
A concert of multiple modern-day premieres. Magnificats and motets by Bernardino de Ribera (c1520-1580+), teacher of Victoria at Avila Cathedral. The concert was followed by recording sessions at St George's Church, Cambridge. The resulting CD (Hyperion, CDA68141) is made up almost entirely of world premiere recordings.
The project was curated by Bruno Turner (above right) and conducted by David Skinner.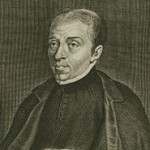 Sept 2013: Iberian Renaissance Masterpieces III
Duarte Lobo Requiem a8 and motets by Lobo, Aires Fernandez, Cardoso and Magalhaes
Conductor David Allinson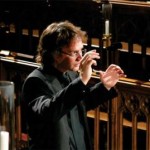 April 2013: Iberian Renaissance Masterpieces II
Victoria Requiem a6 and motets by Victoria, Guerrero, Esquivel and Alonso Lobo
Conductor David Skinner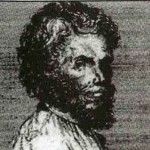 Sept 2012: Iberian Renaissance Masterpieces I
Starting off an 18-month Iberian series with Morales' Missa Mille regretz and motets including Lamentabatur Jacob and Emendemus in melius
Conductor David Allinson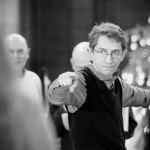 April 2012: Brumel Earthquake Mass
Brumel's magnum opus with Easter motets by Josquin, Gombert and L'heritier
Conductor Robert Hollingworth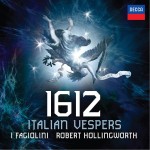 Jan 2012: Recording the plainsong for I Fagiolini's Decca CD 1612 Italian Vespers
Conductor Robert Hollingworth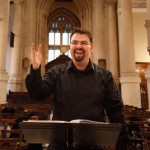 Sept 2011: De Profundis's launch concert – Palestrina – Renaissance Masterworks
Missa Papae Marcelli and double-choir motets
Conductor David Allinson