De Profundis is a hand-picked vocal ensemble that performs continental Renaissance polyphony at the original low pitch, using the all-adult-male forces appropriate to the period.
Next concert: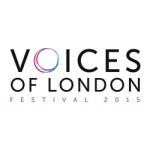 Victoria: Missa O quam gloriosum & motets
Tues 23rd June at St James's, Sussex Gardens, Paddington as part of the Voices of London Festival.
A joint concert with the Joyful Company of Singers.
De Profundis will be conducted by David Allinson.
Click on the links above to find out more about the group and about our programme of concerts.
To keep up to date with De Profundis news, concerts and events you can either sign up for our mailing list, follow us on Twitter or 'Like' us on our Facebook page .